For high quality specialist glasses and prescription specialist glasses in the heart of Dublin City,
visit us today.
Specialist Glasses
Alongside our variety of everyday glasses and sunglasses for customers, Grant's Temple Bar Opticians offers a variety of specialist glasses to suit a range of different customers. If you're looking for prescription glasses to suit a particular area of your life, we tailor all of our frames to suit office workers, sports players, construction workers, high-risk environments, and more. From blue-light blocking lenses to durable safety lenses, our expert team can tailor glasses to suit your needs and ensure that your sight is kept protected no matter what environment you're working in.
For more information on our range of specialist spectacles, contact the team today
Safety Glasses
If you work in a high-risk environment such as construction or public works, it's important that your sight is protected at all times. Grant's Temple Bar Opticians provides tailored prescription safety glasses to suit all needs ranging from durable safety lenses that protect against debris to darkened lenses to protect against bright lights and UV rays. Our safety glasses can be designed to be bought as prescription or non-prescription frames to ensure a comfortable and functional fit.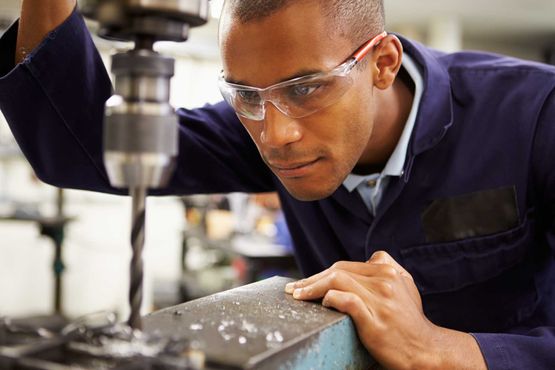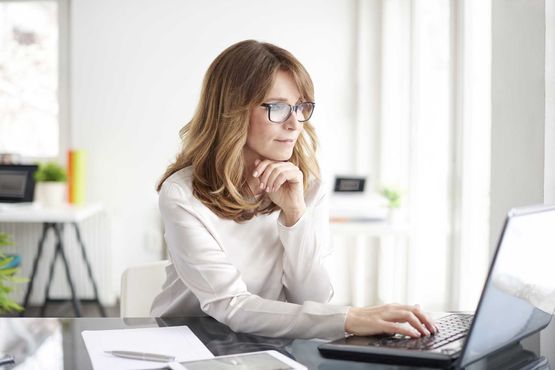 Occupational Glasses
An occupational lens is a specialist lens designed for workers in office environments, protecting the eyes against the harsh lights and blue screens often associated with a typical office environment. Grant's Temple Bar Opticians offers prescription occupational glasses to help protect your eyesight while at work in an office environment. Our work glasses are available in a range of frames to ensure that you feel fabulous and remain fashionable while simultaneously protecting your eyesight.
Sports Glasses
Being a sports player and glasses wearer can be a difficult identity to navigate, with many types of eyewear being clunky and unsuitable for wear during sports. Grant's Temple Bar Opticians provides specialist sports glasses for wear while playing sports including high impact sports, quick sports, and high-stamina sports such as cycling. We fit all sports glasses individually to ensure a comfortable fit, allowing you to enjoy your sport of choice while still being able to see clearly and comfortably.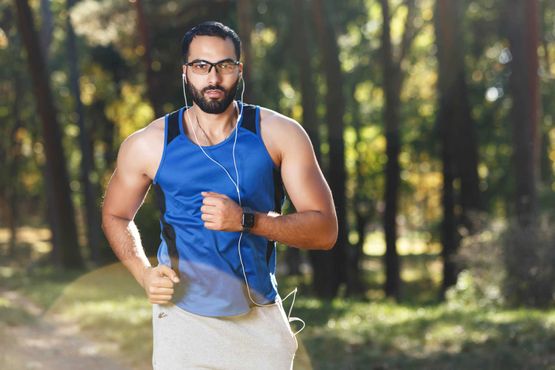 Our specialist glasses are perfect for the modern professional who wants to stay stylish while still being able to see clearly & comfortably
Specialist Glasses FAQ
Where can I find prescription safety glasses near me?

Grant's Temple Bar Opticians provides Dublin prescription safety glasses suitable for all industries, including occupational glasses for use in offices.

How do computer glasses work?

Occupational lenses, also known as computer lenses, work by blocking out the glare of computer screens which can often strain the eyes. This protects the eyes and are fantastic for use in an office environment or one where you're working with bright screens for a prolonged amount of time.

Can I wear occupational glasses all day?

It isn't recommended to wear occupational glasses all day, as they are designed for use only when working on a computer or looking at a bright screen.