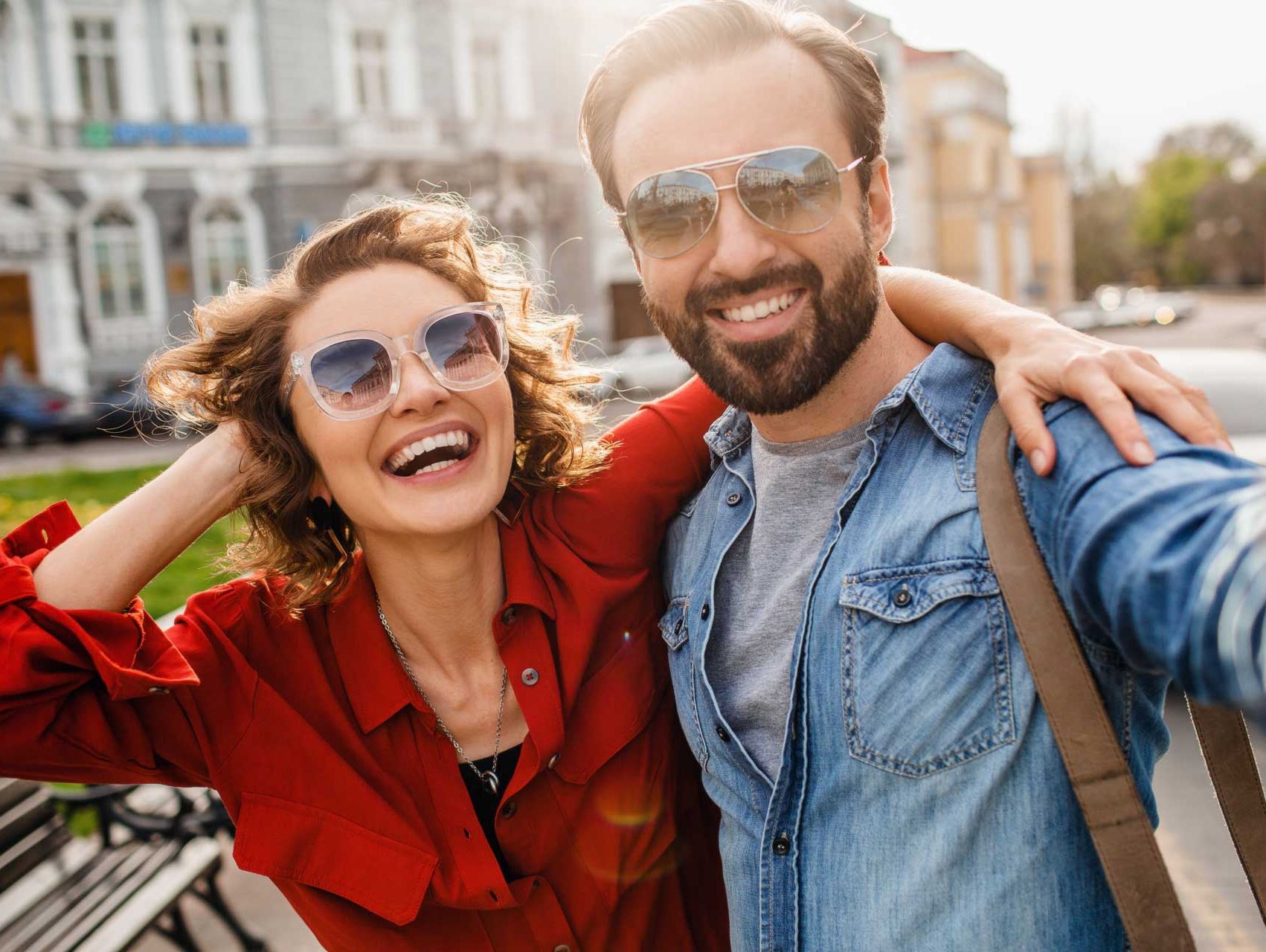 31/08/2021 0 Comments
Finding the Right Designer Glasses For your Face Shape
Whether you've worn glasses all your life or have recently got a prescription for your first pair, it's important to choose the right frame shape to complement your face.
More so than any other accessory, glasses can either complement your face or clash terribly. The major reason for this clash is when a person mistakenly selects a frame style that isn't right for their face shape.
The best way to make sure your select the appropriate frames is to speak to one of our customer service team members in our Dublin opticians. However, to make sure you have a working understanding of which glasses will work with your face, we've put together a quick reference guide.
Designer Glasses for Oval-Shaped Faces
Individuals with oval-shaped faces, usually have a slightly rounded forehead and chin. Their balanced proportions mean they have a little bit more leeway with what type of glasses will suit their face. If you've got an oval-shaped face we recommend experimenting with different frames.
Naturally, rounded frames work very well on an oval-shaped face along with more squared glasses with slight temple tips to add a little bit of flair to this traditional frame shape.
In need of inspiration? Some famous oval-shaped faces include Beyonce, Rihanna, Julia Roberts and one of South African's most famous exports, Charlize Theron.
Designer Frames for Heart-Shaped Faces
As the name so elegantly implies, people with heart-shaped faces have wide foreheads that gently narrow at the chin. To complement a heart-shaped face we recommend frames that are wider than the forehead. Frames with a ticker brow line also look exceedingly beautiful on a heart-shaped face. Therefore when selecting designer frames go for on-trend Clubmaster frames or cat-eye frames.
Some famous heart-shaped faces include Reese Witherspoon, Chloë Grace Moretz and Modern Family actress Sarah Hyland.
Designer Frames For Round-Shaped Faces
Round shaped faces usually have a wider forehead, full cheeks and soft features. As you might be able to guess, a round face shape should consider round frames. A very slight angle on these round frames can work quite well but overly dramatic angels should be avoided.
Famous round faces include Mila Kunis, Drew Barrymore and Welsh singer Charlotte Church.
Designer Frames For Square-Shaped Faces
The easiest way to tell if you have a square face is to see if your face width and length are proportionate to one another. A square face is defined by a strong jaw and a broad forehead. When choosing frames it's best to pick angular, narrow shapes. This will add a little more length to the face.
Some famous square faces include Cameron Diaz, Demi Lovato and actress and director Olivia Wilde.
Designer Frames For Rectangle-Shaped Faces
Individuals rocking a rectangular-shaped face usually have a strong jawline, and a deep forehead. We recommend frames with an exaggerated brow and with a strong angular shape. Rounder frames should be avoided.
Some famous rectangle-shaped faces include Meryl Streep, Kim Kardashian and everyone's favourite friend, Courteney Cox.
Designer Frames for Triangle-Shaped Faces
A triangle-shaped face is usually widest at the jawline and a little bit narrower at the forehead. Similar to heart-shaped faces in many ways, we recommend cat-eye shaped glasses with a strong brow.
Some of the world's most famous triangle-shaped faces include Victoria Beckman and English actress Rosamund Pike.
Designer Frames for Diamond-Shaped Faces
What distinguishes a diamond-shaped face from some similar shapes like the heart shape, is that a diamond-shaped face has a narrow chin and a narrow forehead. The cheekbones are usually the widest part of a diamond-shaped face.
Diamond-shaped faces allow versatility. Oval shaped glasses, cat-eye frames and horn-rimmed glasses all suit a diamond-shaped face.
Some famous diamond-shaped faces include Jennifer Lopez, Liz Hurley and Hollywood actress Scarlet Johansson.
The Right Frames for You
The above is just a loose guide outlining what normally works on a particularly shaped face but these should be considered suggestions rather than rules. If you're looking for designer frames in Dublin, that will suit your unique face shape, please visit our Temple Bar opticians today.
Feed