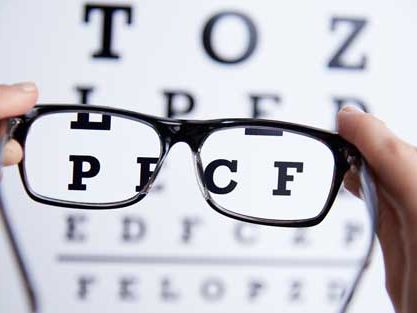 08/03/2022 0 Comments
Everything you need to know about the Car License Eye Test
It's an exciting time in your life when you're applying for your learner driver's license. After all, a car represents freedom and independence. Whatever age you are, getting a driver's license usually signals a positive change in your life. However, along with learning all the road signals, and how to safely drive, everyone who is applying for their driver learner permit needs to present an eye test.
These eye tests need to be completed by a registered optometrist or a medical practitioner. For the convenience of our clients, our Dublin optometrist offers eye tests for car licenses. In this blog we'd like to answer some of the common questions we get asked about this test.
Is this eye-test different to any other eye test?
From the testee's perspective, the eye test is nearly identical to all other eye tests. You'll be asked to read a chart from a defined distance. Both your eyes will be accessed. In more technical terms we administer a visual acuity and confrontation visual field examination. This test is designed to access if a person has adequate eyesight to operate a vehicle.
 What happens if I fail the eye test?

If there are grounds to believe that a person doesn't have adequate eyesight to operate a vehicle, the person will be referred to a specialist such as an ophthalmologist. The ophthalmologist or other medical practitioner will complete a series of tests designed to assess visual acuity, twilight vision, field of vision, contrast sensitivity and glare. If a defect is found then the person will be required to get corrective lenses and wear these lenses when driving.
What form do I need to fill out?
To apply for a learner's permit the applicant needs to have a Driving Licence Eyesight Report Form. These can be downloaded here. This form needs to be filled out by both the applicant and the optician who completed the eye test. So be sure to bring it along to your appointment.
Do you have more questions about the eye test for driving licences? Please get in contact with our Dublin opticians today. Our customer representatives are available to answer any questions you may have.
Feed